Associates
As a financial representative for the Northwestern Mutual, Rick Beyer is committed to helping his clients, whether they are concerned for their own financial needs or those of their family or business. When you became a client, you placed your trust in him to help make your vision a reality. Rick honors that trust with the help of his expert support staff.
Together, we stand committed to providing the best customer service possible. If you have a problem or need assistance at any time, please let us know.
Our Team: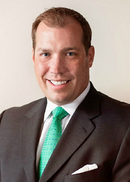 Richard W. Beyer
Wealth Management Advisor
Office 480-739-3400
Toll Free 877-799-3447
Fax 480-522-3401

Rick is a wealth management advisor known for architecting personalized financial plans. He works closely with medical and legal professionals, entrepreneurs and business owners to help them prepare for financial success and keep an eye on the "what if's" in life.
Prior to starting his practice, Rick Beyer was an Executive with DaimlerChrysler Commercial Vehicles. During his tenure there he was responsible for the acquisition, consolidation, quality assurance and corporate merger of their emergency vehicles division, American LaFrance.
Rick received his Bachelor of Interdisciplinary Studies degree from Arizona State University with concentrations in Economics and Business Administration. He was nominated and selected to be the commencement speaker for his graduating class and continues to give back to the university through his adjunct faculty role.
Rick and his wife have been together for nearly 20 years. Together, they have four children, one precious daughter and three amazing sons. A devoted husband and dad, he loves taking his children to the park and swimming class. Rick and his family are parishioners of St. Bernard of Clairvaux Catholic Church in Scottsdale. He and his wife also enjoy giving back by volunteering their time at Saint Vincent de Paul.
Originally from Northern Wisconsin, Rick enjoys spending quality time with his family and friends in the beautiful Arizona desert.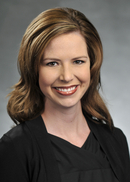 Nicole Beyer
Director of Marketing and Business Operations
Office 480-739-3400

Nicole Beyer teamed up with her husband, Rick, in 2010. As Director of Administration, she is responsible for their charitable giving campaigns, event planning, marketing and financials.
The multiple Emmy Award winning journalist left her role as main morning anchor at a major Valley television affiliate to work from home and raise the couple's three children.
Nicole moved to the Valley of the Sun when she was 14 years old from Milwaukee, Wisconsin.  She graduated from Saguaro High School where she played four years of varsity volleyball and tennis.
A full-tennis scholarship led Nicole to Flagstaff's Northern Arizona University.  She was inducted into the NAU Athletics Hall of Fame in 2008 along with her teammates from the 1999 season.
When Nicole wasn't studying or spending time with her tennis teammates, she was the president of her women's fraternity, Pi Beta Phi and worked at the NAU television station.
In 3.5 years, Nicole graduated from NAU. She was the recipient of the gold ax award, an honor given to the top ten seniors in her class for outstanding contributions in academic performance, activities and service to the university.
Today, Nicole and her family are parishioners at Saint Bernard of Clairvaux Catholic Church in Scottsdale.
In her free time, Nicole also enjoys playing in the park with her family, working out, traveling and giving back by volunteering with her husband at school and Saint Vincent de Paul.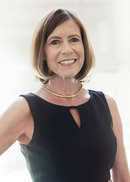 Therese Birk
Director of Client Services
Office 480-739-3400

If you are looking for concierge service, look no further than Therese Birk.  The Beyer Team recruited her from her role as the Director of Benefits with the second largest privately owned company in Arizona, one of the top 500 privately held companies in the country.  She is responsible for managing daily operations. 
Therese has a Master of Science Degree in Nursing and also previously worked as the Director of two large women's centers, one at a prominent Valley hospital.  She has also spent time writing disease prevention and management programs for a large pharmaceutical company.  In addition, she holds a CEBS certification.
Therese lives in Scottsdale with her husband, Rick, and has two grown children.  She is also a member of Saint Bernard of Clairvaux Catholic Church.
When Therese is away from the office, she enjoys power walking, watching sporting events, lunch dates with her husband and play dates with her grandchildren.